Partner With Us
The digi-SOL Partner Program is designed to develop strong, mutually beneficial relationships between digi-SOL and its Independent Marketing Consultants (partners). These partnerships are designed to promote the strengths of our IMC's in the Local and Global Market Place.
This is a free and flexible opportunity for people from many backgrounds to create extra income through reselling select digi-SOL Products and Services*. All IMC's, whether they be motivated individuals, B2B providers, or other solution providers, have the opportunity to boost their earning power, increase return traffic, and build a large network powered by customer loyalty and referrals.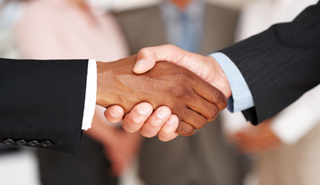 Joining Is As Easy As 1-2-3
To join is risk free. There is currently no up-front or participation fees.
On becoming an Independent Marketing Consultant (IMC) digi-SOL will provide you with Wholesale IMC rates and/or applicable rebates. IT'S SIMPLE! Forward your order for the product and/or service your client requires and digi-SOL will arrange all the rest on your behalf. The NEW Web site interface option allows your customers to place orders directly via the Web with commissions going to the IMC.
Watch your business and income grow with ongoing support and assistance from digi-SOL...
If you are interested in full-time or part-time income click here to make an enquiry via our Online Form (enter the details of your request and submit these to us). Simply click here!
digi-SOL will evaluate and respond to your request promptly to ensure you are given the opportunity to begin to reap your IMC benefits as soon as possible.